Buy 2 Get 10% off
Buy 3 Get 15% off
Buy 4 Get 20% off
Free Shipping Order Over $39.99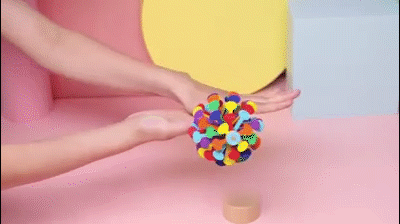 Features : 
Design Inspiration : In our daily life, some things are related to Fibonacci sequence (an interesting mathematical theme) and golden section ratio, especially some plants and animals in natures, and the design is inspired by it. With the design, the toy has a beautiful structure, and it has amazing transformation in front of your eyes.
Unique Visual Experience : The magic wand is painted with different colors (please note, the color of "wood color" lollipop is solid), and it has a beautiful graduated effect when all the leaves gathers together, which brings you a comfortable visual experience.
Stress Relief Kit : The spiral lollipop can display multiple forms through spinning the stick, most important, the toy is portable can be put in any flat surfaces; Combined with the bright color effect, it relax your mind and eyes.
Exquisite Craftmanship : The laser engraving craft is used to make sure each leaves has the same size, and all the leaves covered by safe and environmental-friendly water paint. In addition, the lollipop is polished, so the surface is so smooth without burrs.
Two Ways To Spin it : It comes with a base, you can insert the spiral lollipop into the base, then put it in desk, it can be spin no matter whether the base is used or not. With the stylish appearance, it also can be an ornament for your desk or room.
A Toy
This magic wand can present players with different shapes after it is spun simply. Spin it clockwise, all the leaves will separate just like a tree; Spin it anticlokwise, the leaves will gather just like a lollipop.
In addition, with the warm and bright color shceme, it is a good kit for stree relief during the break. This lollipop kit keeps your hands occupied and relaxes your eyes easily.
An Orament
It is not only a toy, but also an exqusite orament. The spiral lollipop kit looks like a Christmas tree that the leaves are yet not tirmed if all the leaves separate. You can put it in the desk or bedside as an orament.
Specification :

Material : Wooden

Weight : 540g

Size : 9.7*21cm / 3.81*8.26 inch(Approx.)

Suitable age : 3 years old+
Product Includes :