Buy 2 Get 10% off
Buy 3 Get 15% off
Buy 4 Get 20% off
Free Shipping Order Over $39.99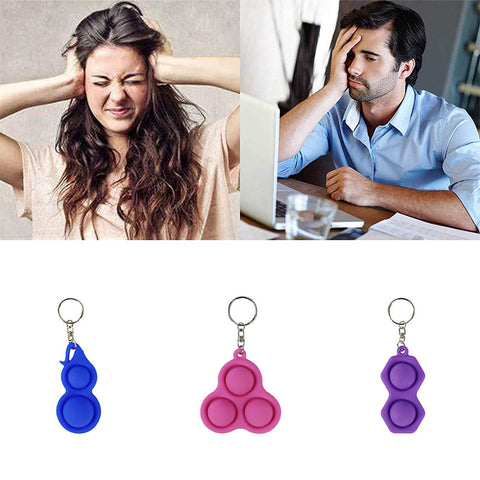 This simple fidget toy has the effect of relieving stress. The two buttons can be pressed to make a "POP"sound, encouraging tactile stimulation, calmness, and concentration; simple joy that is irresistible! 
Fidget push bubble pad helps you to be focused, Suitable for those lack of attention/with hyperactivity disorder, also suitable for students, office workers and daily fun. There are 5 colors and 3 shapes to choose from to meet all your needs. Choose your favorite one to make your mood more pleasant!
Our stress relief toy is made of high-quality silicone, The pressure relief pad controller is definitely the best pressure relief toy market!